WHAT WAS THE LONG HOODIE INSPIRED BY?
---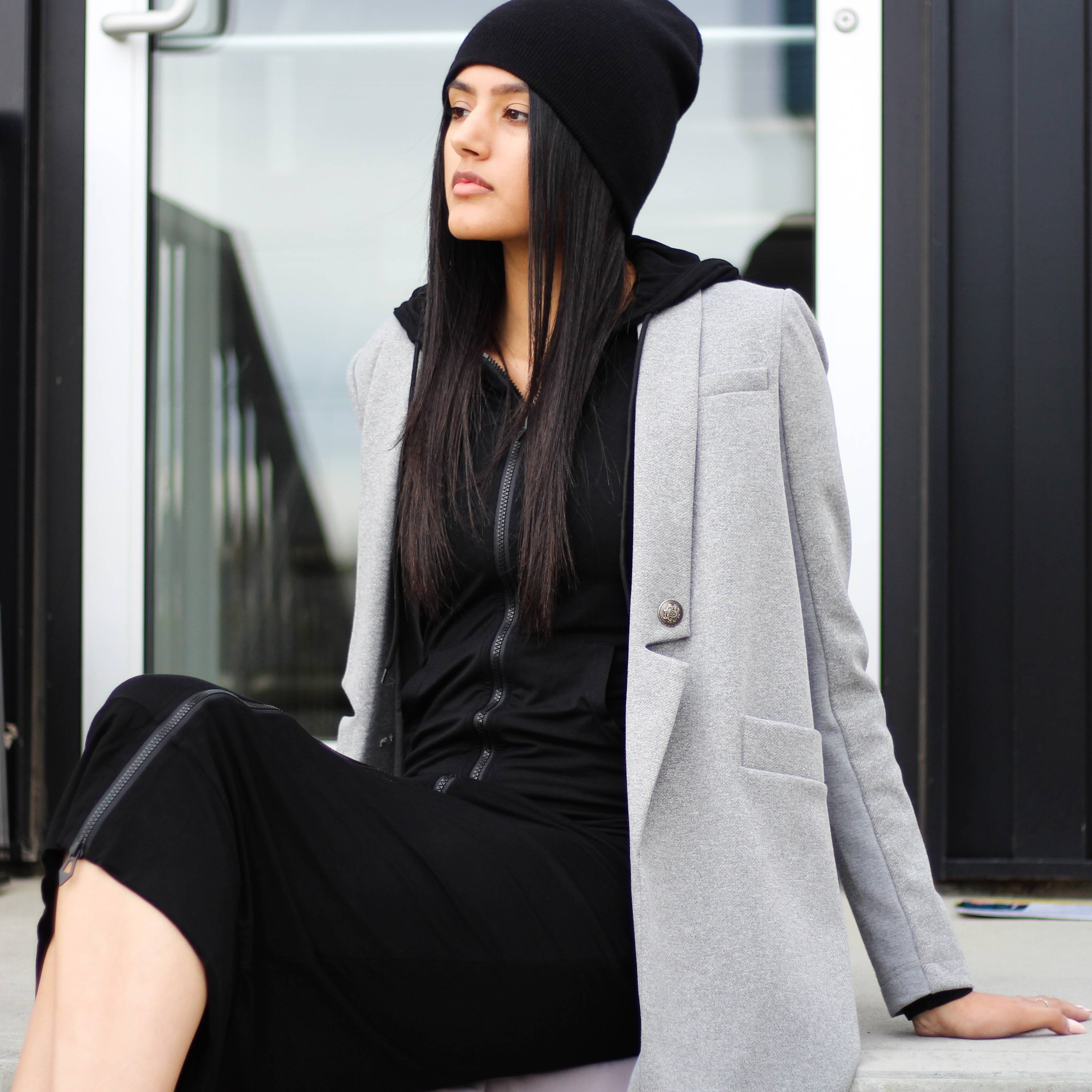 WHAT WAS THE LONG HOODIE INSPIRED BY?
---
---
---
---
Emily estimates that it was about 9 years ago she first purchased what would become the inspiration for the Long Hoodie. Of course her version is 100x improved. The original product was an oversized lightweight item she had purchased in the mens section of H&M. It didn't last very long and as shown in the picture below, it is in pretty awful condition.
When she first bought it she was constantly asked by others where it was from but knew nobody else was going to be able to find it. This inspired a reinvented version of the hoodie to be her second product ever made by EMMYDEVEAUX. The Long Hoodie launched over 3 years ago and to this day it is still the number one selling item at EMMYDEVEAUX.
We hope you enjoy yours as much as we do ours!
---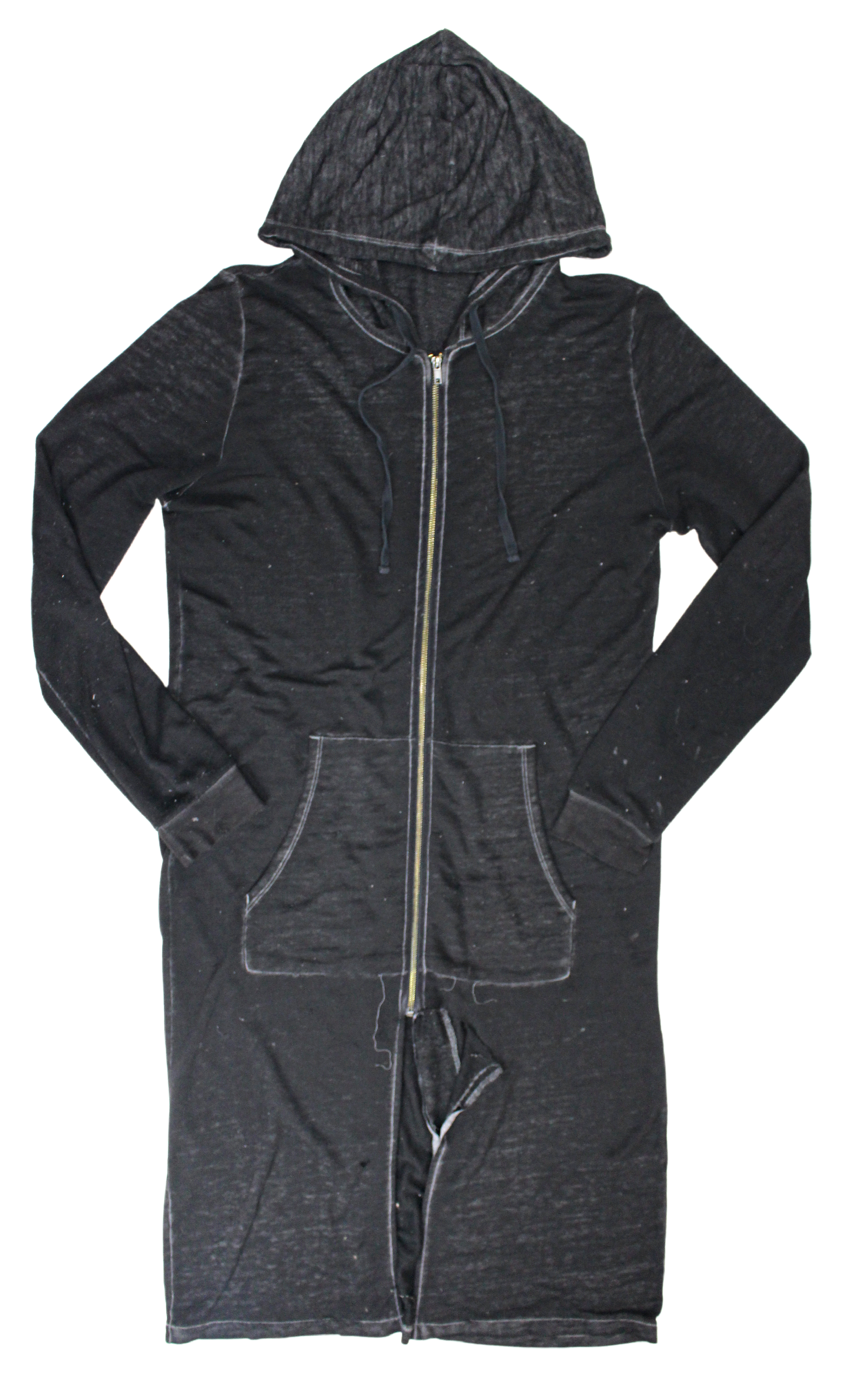 ---
Hoot hoot! Hoodie giveaway! Let us know down below what you are inspired by in your life. It can be a person, a place or anything you draw inspiration from!
Giveaway closes March 25 at 11:59pm MST. Winner will contacted the next day!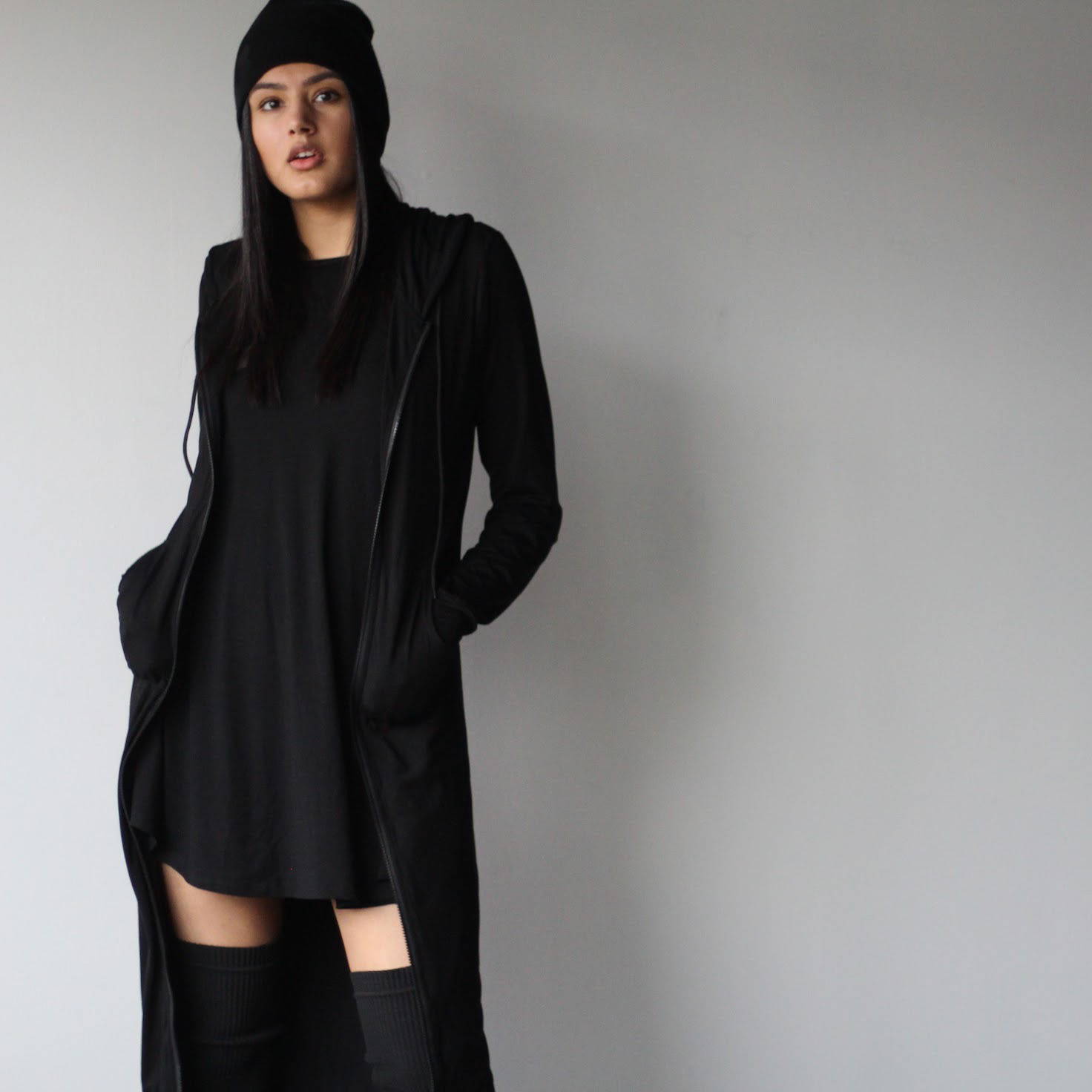 26 comments
Hi Everyone!
Thanks so much for participating in our giveaway! We loved reading through all of your comments, they were very moving.
We're happy to let you know, the winner is Angela! We have emailed you with details on how to claim your prize.
Make sure to look out for next months EMMYEDIT for possibly some more giveaways!
EMMYDEVEAUX
March 26, 2021
My mom! She has sacrificed so much to raise me, I'm inspired by her example of how to be a strong woman
My dog inspires me. He is my daily reminder to thrive in the simple things, move my body daily, and have fun whenever possible. He makes me laugh every day and can always make me smile.
100% my mom. Everything about her inspires me!
I'm inspired by all of my teacher colleagues. We are all working so hard during the pandemic, but they are going above and beyond to make sure our kids are not just surviving but still thriving, despite all the many challenges!
I am inspired by my circle, each person I hold dear to me inspires me to be the best I can in all aspects of my life everyday. Each day someone around me shows me something else to be greatful for and take advantage of in this beautiful life ♥️
Brittney Vaccaro
March 13, 2021
I am constantly inspired by the amazing women around me who work hard to better themselves and raise each other up!
I consistently amazed and inspired by the opportunities we have to renew — each day, each breath. We can always be better. Small steps for the big wins. The build over time. The consistency of our rituals and habits can either propel us or hold us back. It is amazing to me that we hold it all in our capable hands.
Michelle Mundick
March 13, 2021
The sea inspires me.
It's force, it's life, it's stillness.
Rachida Khadar
March 13, 2021
I'm inspired by people's life stories. :)
My sister. She went back to med school as a non traditional student and has been giving everything to help people. She is making a different and following her passions.
My forever inspiration will be my parents. They are Vietnamese boat people who immigrated to Canada from refugee camps. Their journeys are nothing but astounding. They suffered many hardships growing up but managed to create a life full of love, joy, and happiness. Both of them inspire me to live each day to its fullest.
Every single women in my life.
Tammy De Groen
March 12, 2021
I'm a woman who can be inspired by the everyday people I meet at my work, to the person I have met in the grocery store line. There are so many stories and lessons to be learned through our and others journeys in life. The joy in the world is boundless if one chooses to see it .
Sandra Hohn
March 12, 2021
I am inspired by my mom every day. Her strength wisdom and dirty jokes is pure inspiration to me. I look to honour her in everything I do.
I feel very inspired by so many of my hard – working colleagues. Especially during a pandemic, I see them going above and beyond for the students in their classrooms. They are doing everything they possibly can to ensure the safety and well- being of students -on top of trying to keep then engaged In learning with all the fun stuff taken away.
Angela Lobkowicz
March 12, 2021
I'm inspired by all the incredible women in my life, especially my mama. She is the most loving and gentle soul you will ever meet and she is my absolute best friend. I have always been able to go to her for advice and she continues to be such an important influence in my life when it comes to raising my littles to following my dreams. My mom grew up in Trinidad and had a pretty tough childhood but you'd never know it. She's so smart and strong and her resilience motivates me to be the best I can be… I actually devised to start chasing my dress and started my own small home based business recently and it's named after her! 🖤
Amanda Kokaram
March 12, 2021
I have been inspired by elderly people, who are sick with cancer, and alone. I see them attend their visits solo. I observe their limited mobility, their slow pace, their averted gaze, look of confusion, sometimes even fear…. and alone. Now, I don't know why they are alone. Many reasons I expect. But, I see their inner strength and their perseverance. As I observe their behaviour, I become kinder, patient, more accepting of everything that may come my way. I complain less. Simply because, I really don't have anything to complain about. They inspire me.
I'm inspired by the women in my life. These strong humans are out in the world making the very best of every day, regardless of the circumstances. I strive to lift them up the way they lift me.
I'm inspired to create artsy things because accomplishing something you can step back and say "hey I made that" is a super cool feeling. Things I get inspiration from range from other Artists. Music. Nature. Cannabis. Mushrooms. People watching. Fashion. My kid for sure inspires me to be the best version of myself so she doesn't grow up with doubt or insecurities of herself.
My family and friends. I try to live up to the behavior they exemplify
Oh Inspiration….
I think I am so inspired by my kids.
25, 28, 30 and 32.
I must have done something right cuz they are 4 of the most lovely humans I have to honor to be called "Mom" by.
They have pursued their passions and created independent lives for themselves. They do hard things and never ask for anything but love, advice and/or support.
They have challenged me to go after my dreams and cheer me on.
Maybe it's cliche' to say my kids, but how can I not? They are my heartbeat walking outside of me.
I hope is to make them proud and show them they can reinvent themselves at any age.
LeAnne Bowden
March 12, 2021
Nature inspires me…the harmony, the ability to repair, the vast uniqueness of everything that exists without any two leaves or two rocks being the same.
Penny Kittlitz
March 12, 2021
Nature inspires me…the harmony, the ability to repair, the vast uniqueness of everything that exists without any two leaves or two rocks being the same.
Penny Kittlitz
March 12, 2021
Leave a comment